Australia is the country celebrates Christmas in July, it is usually celebrated on 25th July and getting more and more popular.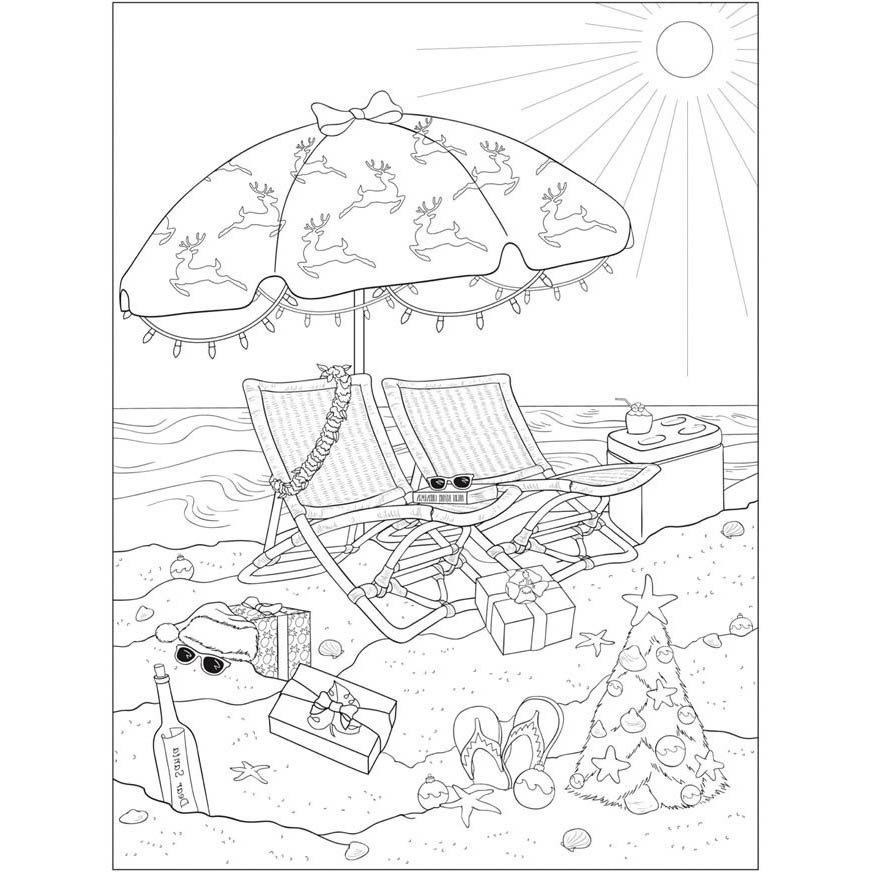 Christmas In July Beach Coloring Pages with beach umbrella, Christmas tree, sunglasses, presents, book and drinks.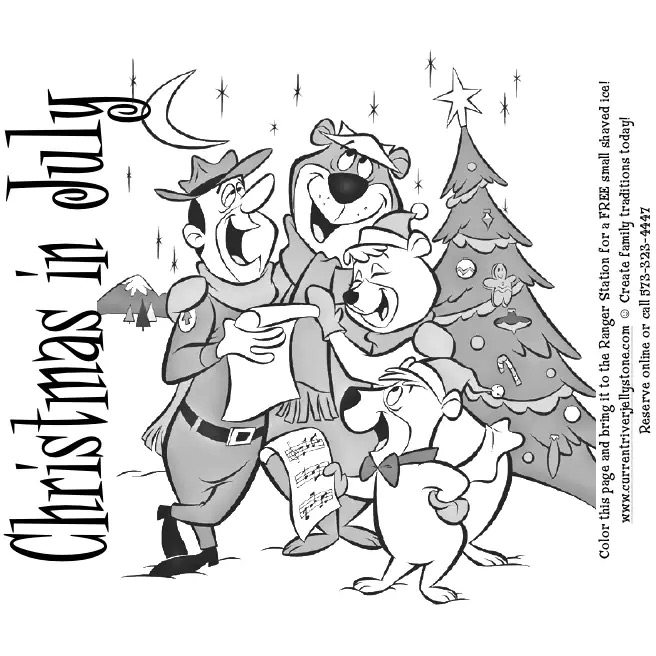 On this Christmas In July Bears Coloring Page, a man and bears are singing Christmas song in front of a Christmas tree.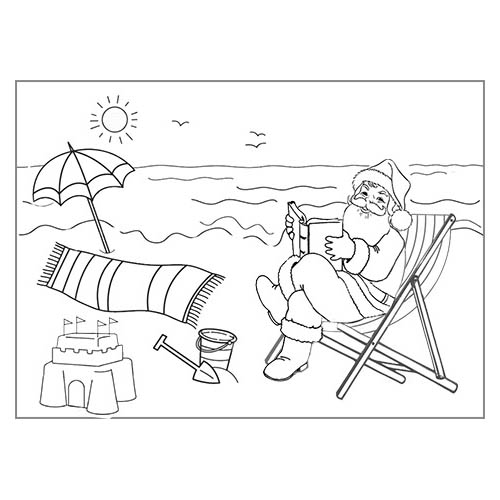 On this lovely Christmas In July Coloring Page, Santa is having his happy beach time with a book, you can also find umbrella and sand castle from this picture.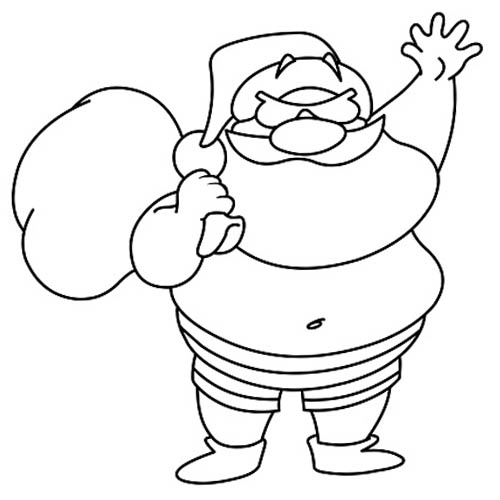 This is a simple line art of Christmas In July Coloring Page for toddlers, you can paint the Santa in Summer clothes and his presents bag with your own colors.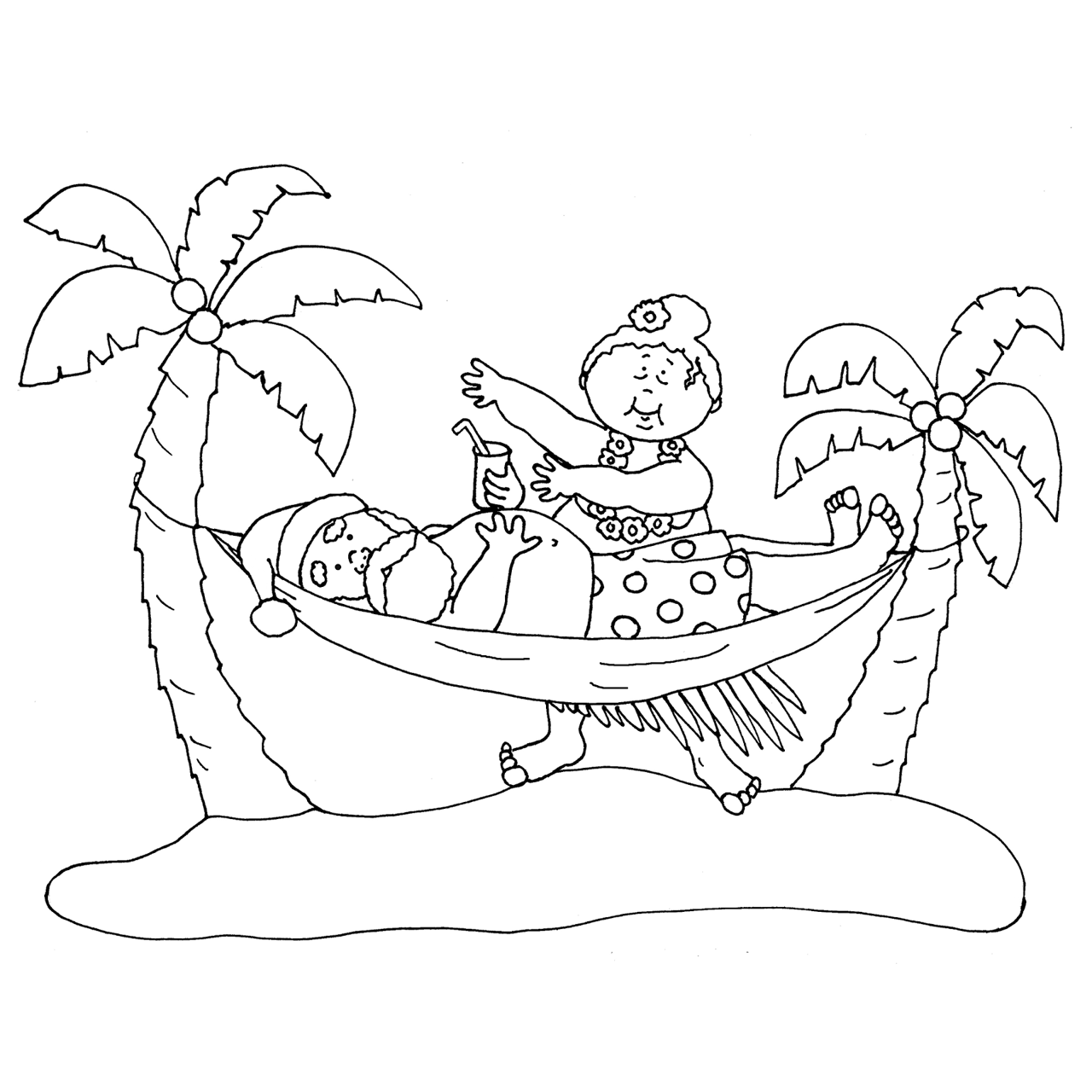 Here is a Christmas In July Coloring Pages that cute Santa lying in a Hawaii hammock between two coconut tree, and a Hawaiian woman is dancing for him.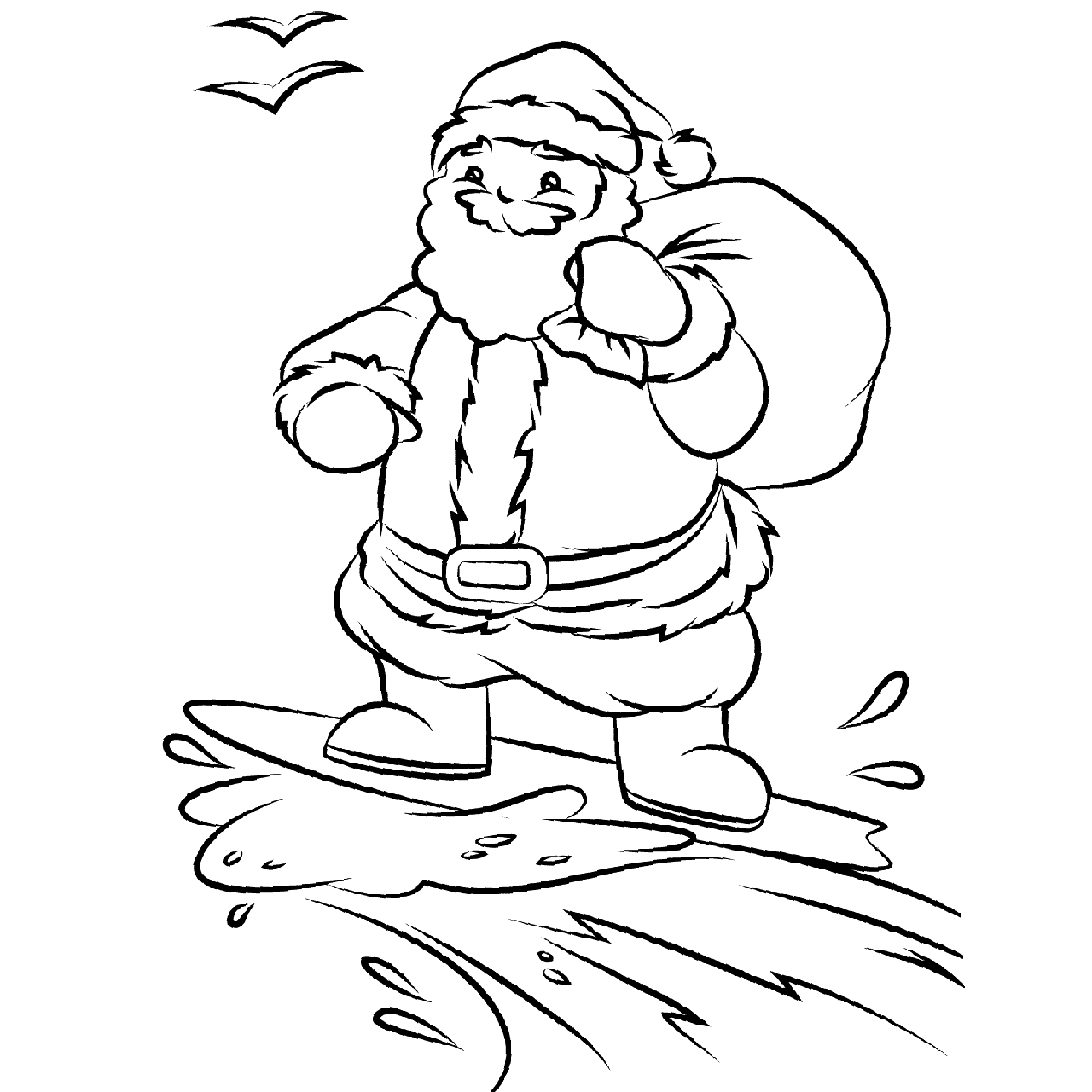 Look at the Santa, he is surfing on the sea with Christmas presents on his back.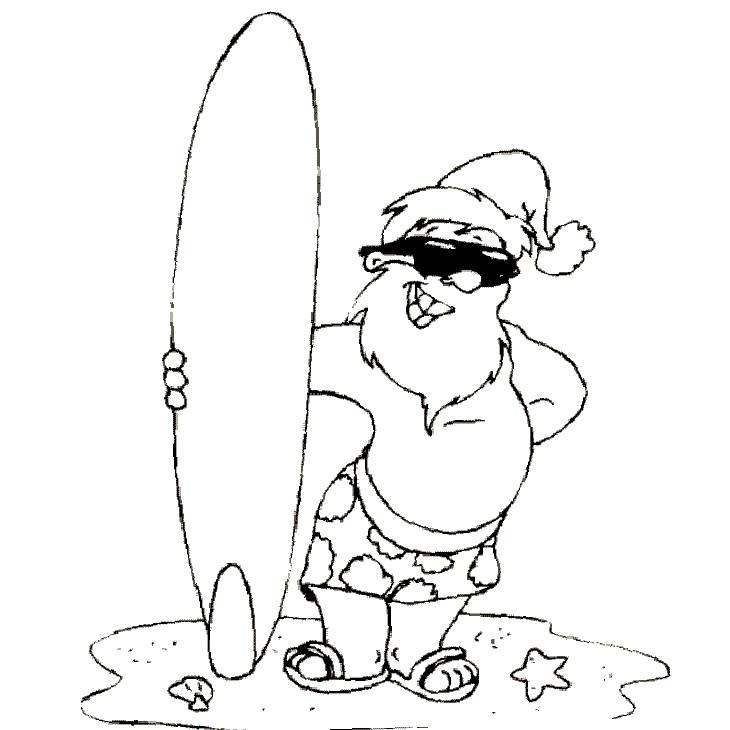 Happy Santa with a surfboard is on this Christmas In July Coloring Page, he is wearing sunglasses too.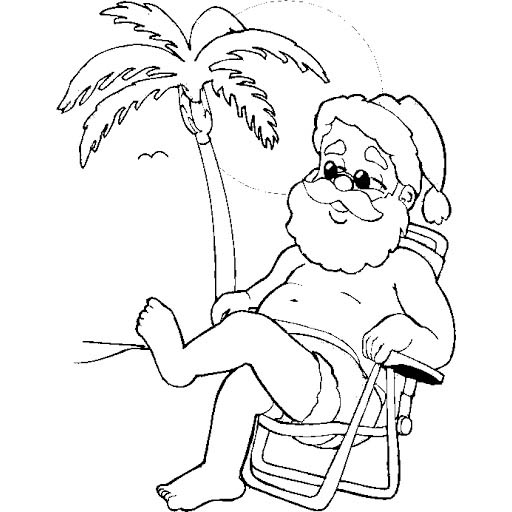 Christmas In July Coloring Pages Santa with Coconut Tree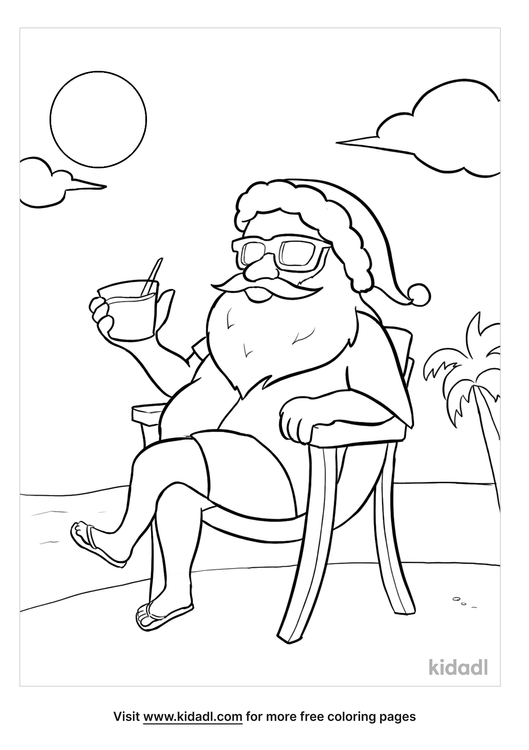 Christmas In July Coloring Pages Santa with Sunglasses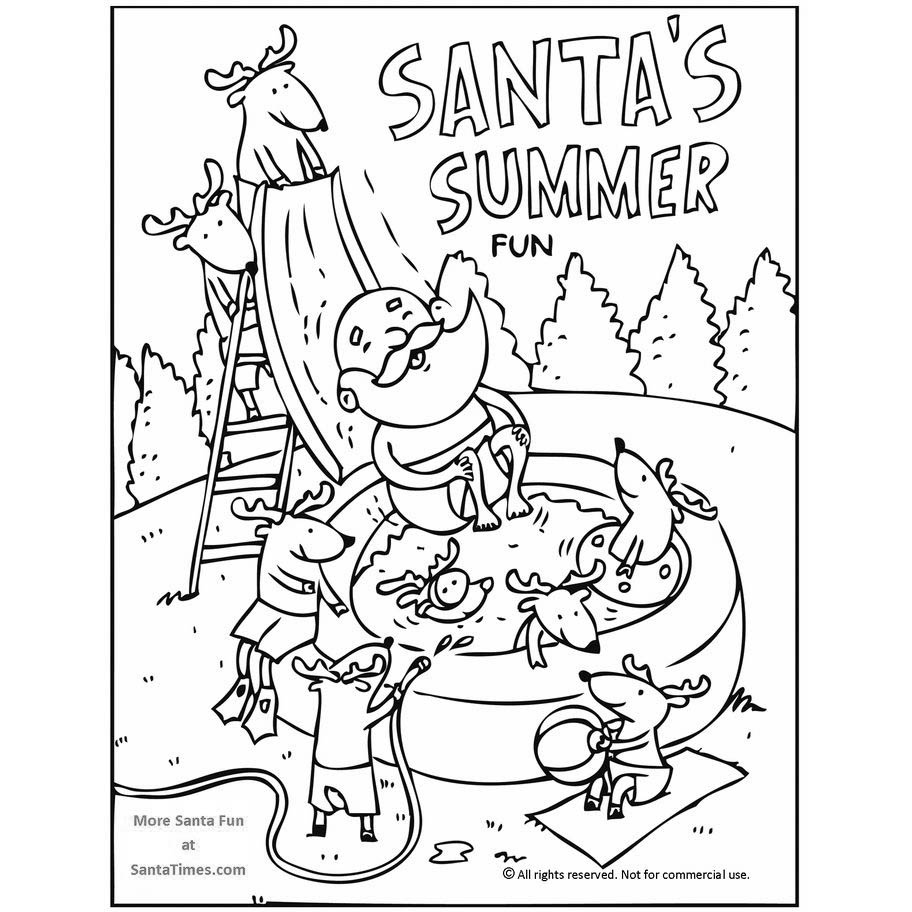 Christmas In July Coloring Pages Santa's Summer Fun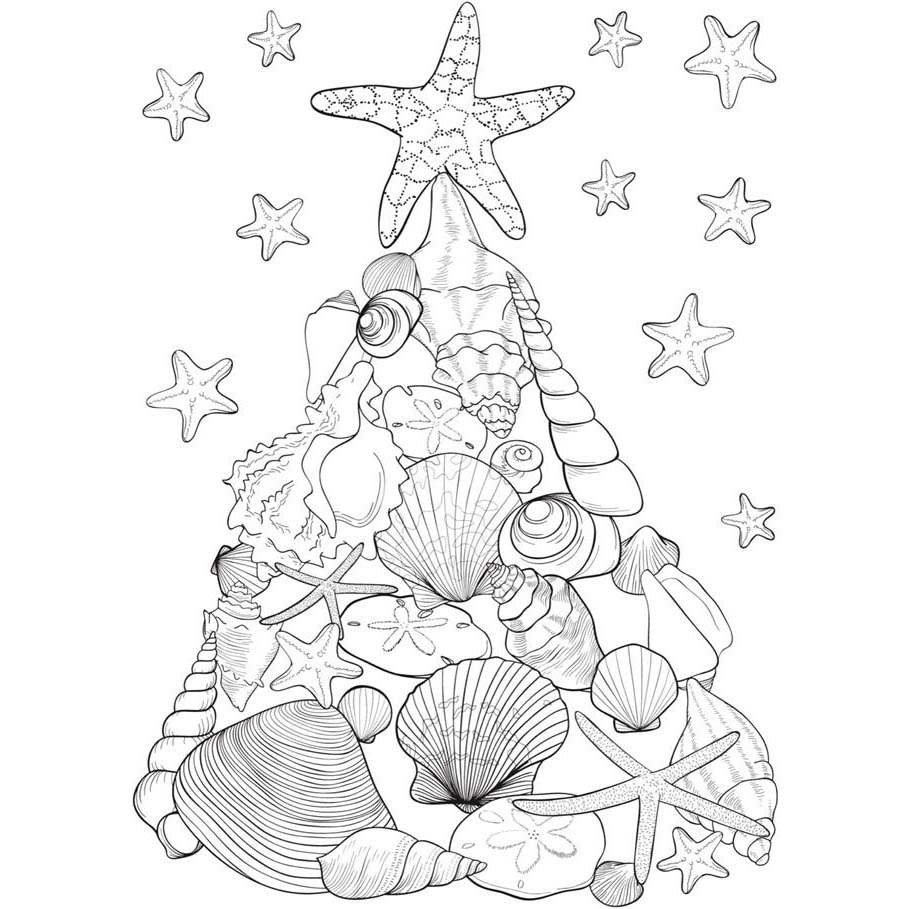 Christmas In July Coloring Pages with Seashells Christmas Tree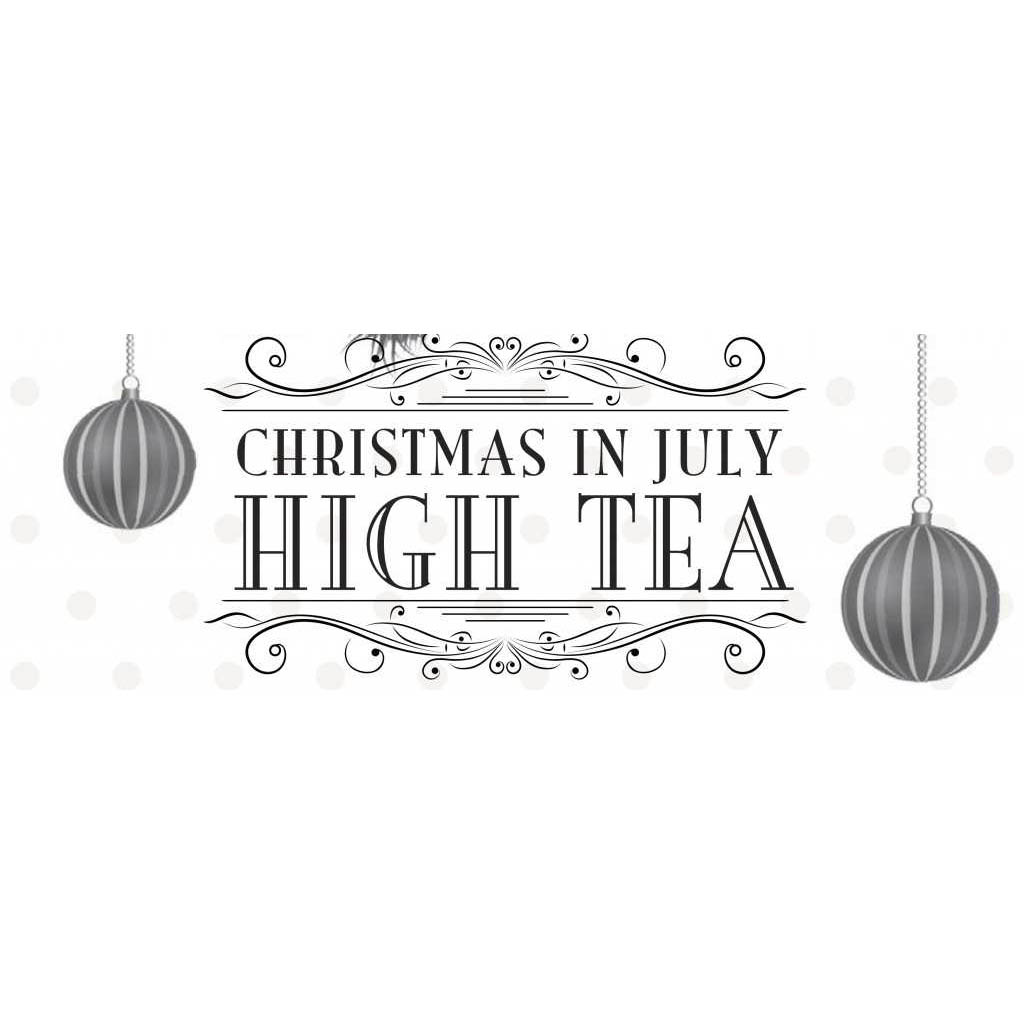 Christmas In July High Tea Coloring Pages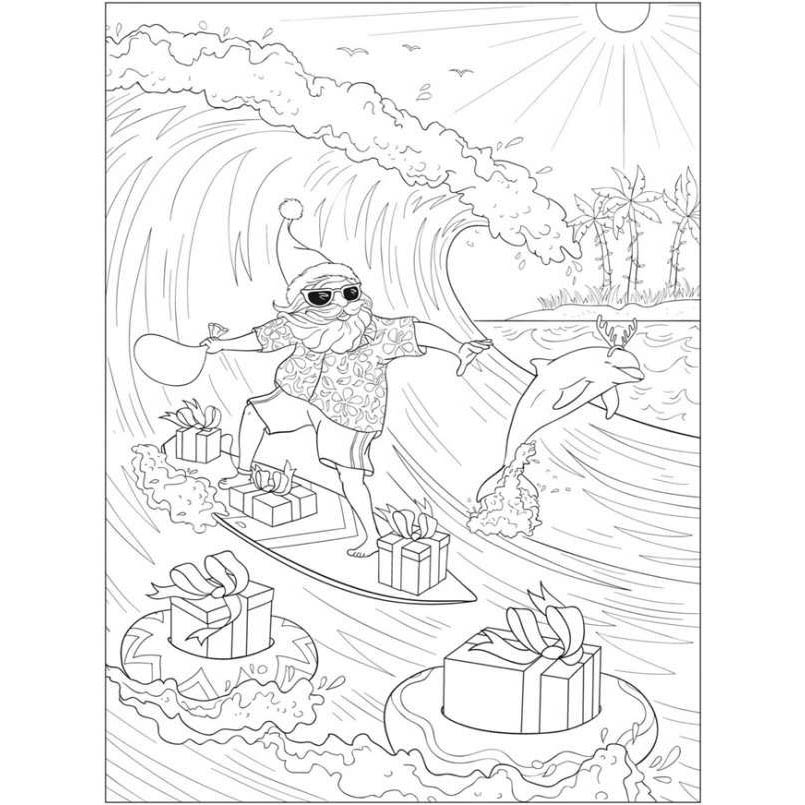 Christmas In July Presents Coloring Pages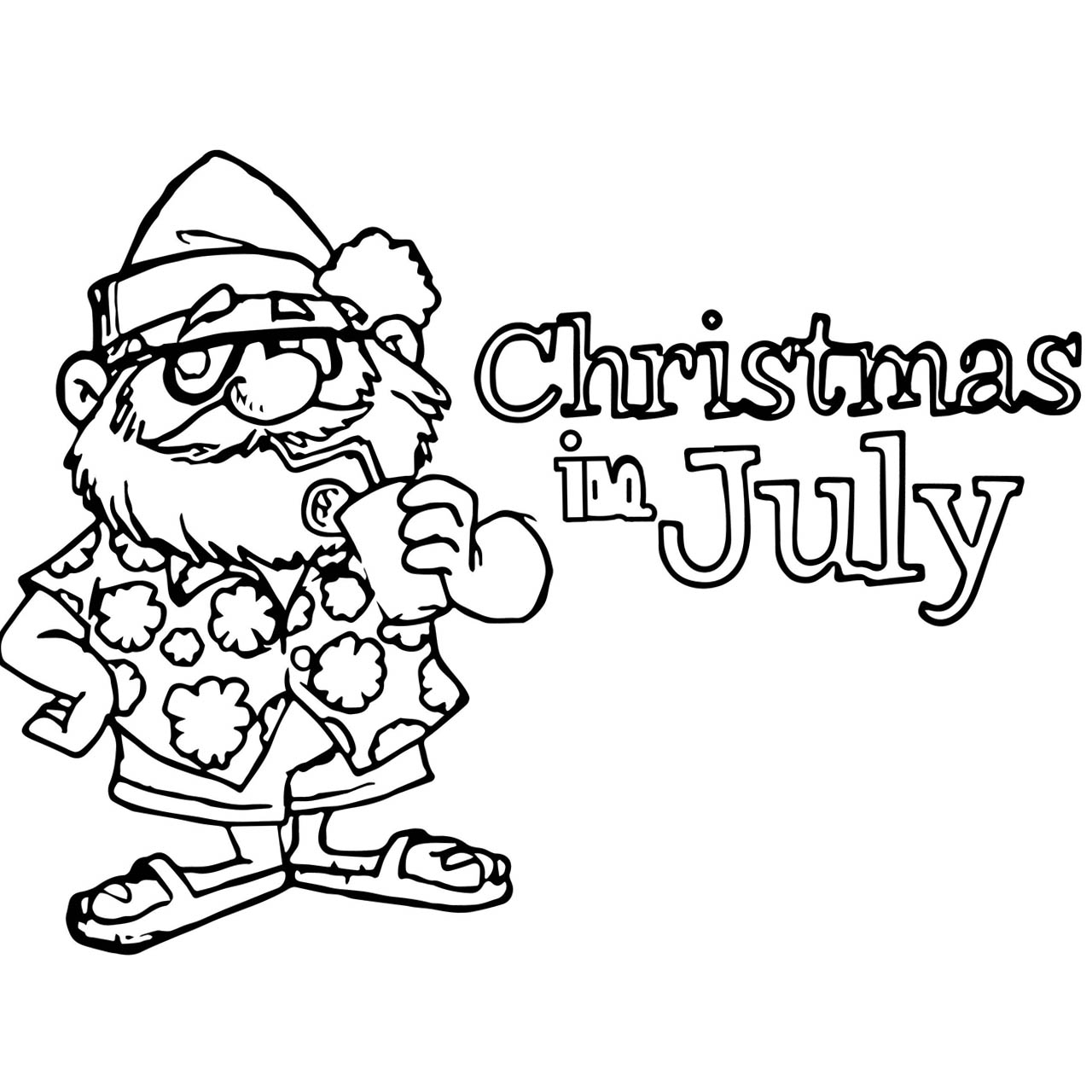 Hawaii Christmas In July Coloring Pages