Purim Characters Coloring Pages is Shared in Category Purim Coloring Pages.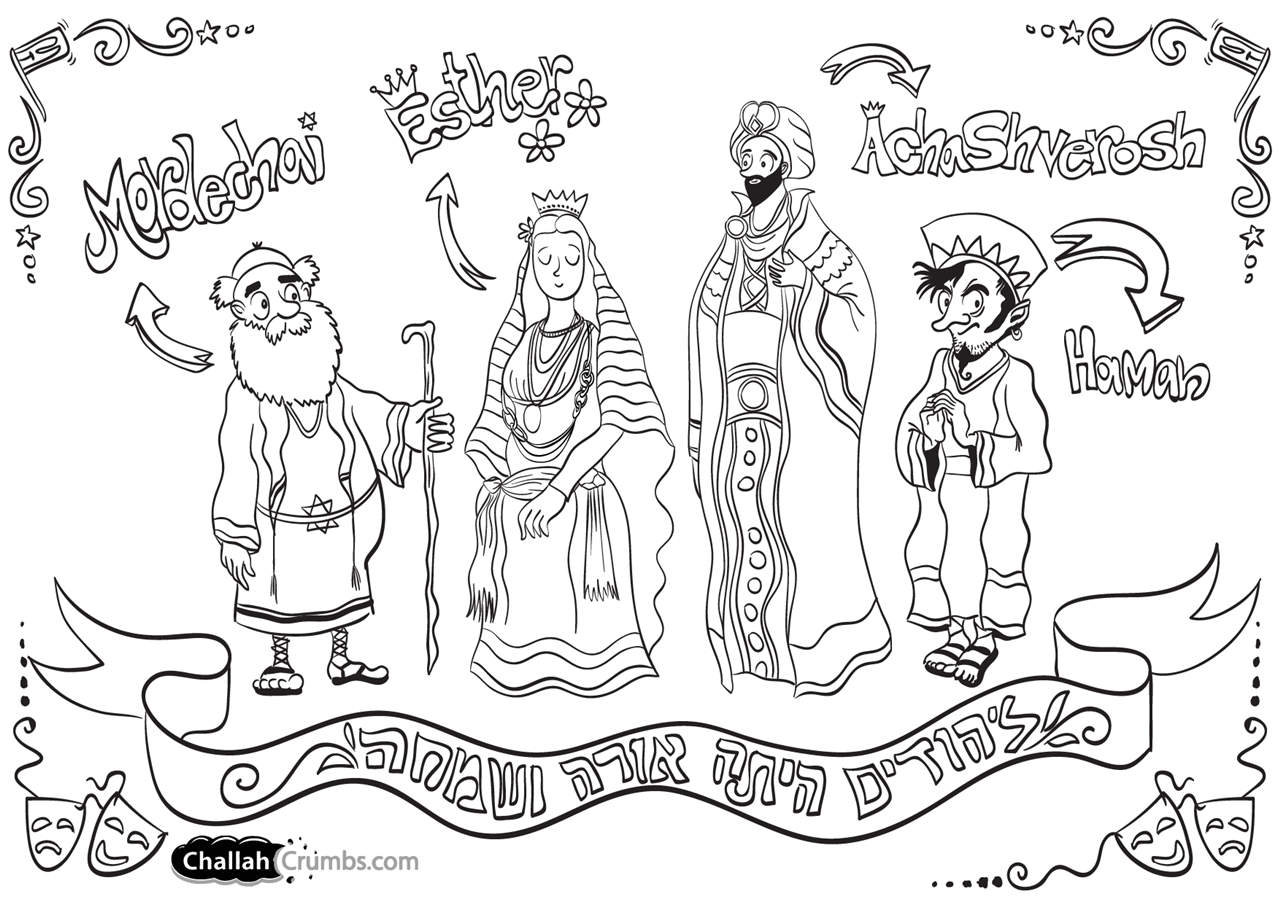 This image tells the biblical story of Esther for the Jewish celebration of Purim. You can make a fun memory as you and children used the purim coloring pages for a holiday gift. For individual and noncommercial use only.
Image Info: Resolution 1280px*904px, File Type: JPEG, Size: 178k.