Purim Hamantashen Coloring Pages is Shared in Category Purim Coloring Pages.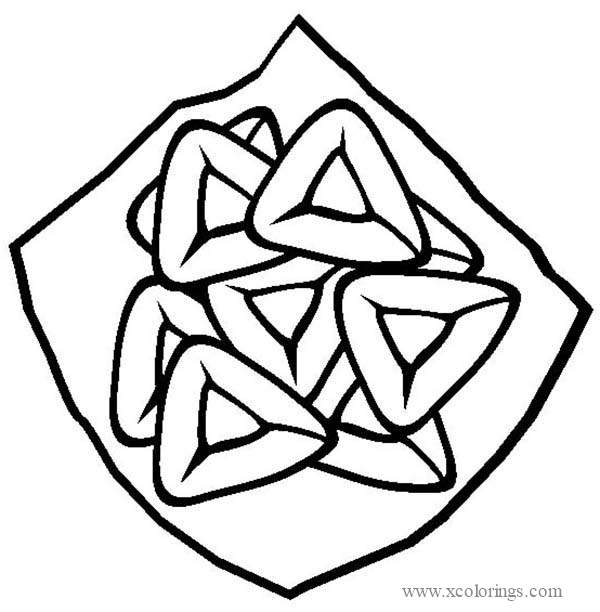 A hamantash is a filled-pocket cookie or pastry recognizable for its triangular shape, usually associated with the Jewish holiday of Purim and Haman, the villain in the Purim story. we eat hamentasch (that's the singular form) because "Haman tash" – Hebrew for "Haman was weakened," so as to remind us that Mordechai could only beat Haman because God weakened him. You can download and print this image Purim Hamantashen Coloring Pages for individual and noncommercial use only.
Image Info: Resolution 600px*612px, File Type: JPEG, Size: 47k.